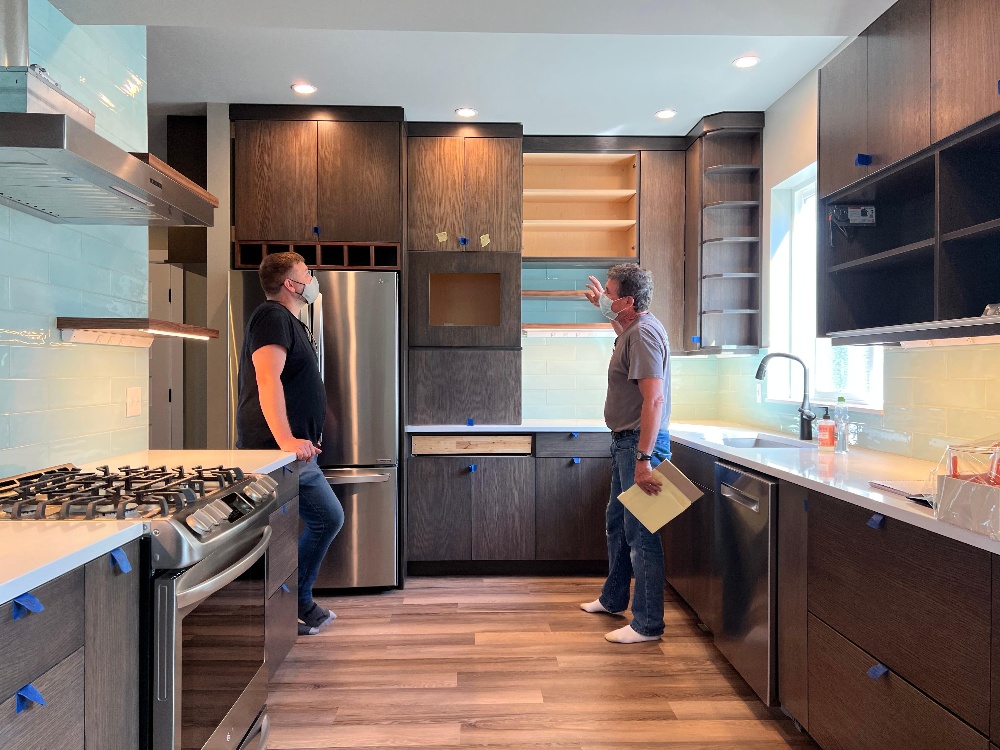 For the first time in a couple of years, this summer, families all over Seattle had the opportunity to get out of their homes and take their families on vacation. Many Seattleites were able to get away from home and relax their mind. As fall continues to approach, that haunting feeling of not being happy with your current home starts to slowly creep back in. If that time has already come back for you, then you may be wondering, "should I remodel or just buy a new home?" A question as old as time. We are here to break down, not just the pros and cons of moving or remodeling, but to also help you understand which choice is right for your particular situation.
Lacking adequate living space
If you've begun to or already have out-grown your living space then chances are you are feeling cramped, you lack storage space, kids are sharing bedrooms, and you have absolutely no privacy. Sound right? This is often the case with Seattle homes too since they tend to be on the smaller side. So when you're in need of extra bedrooms, a family room for the kids, or a home office you could consider expanding your home with a couple of dormers, a single or multi-story bump out, or remodeling the basement which could be the most efficient course of action.
Remodeling
Pros:

Stay in the same neighborhood

Get space that custom fits your needs

Avoid working with an unstable housing market

High ROI for eventual sale

Cons:

Boarding pets

staying in a rental during construction

eating takeout often during construction

Additions are typically a costly renovation

Paying moving costs to stay in a short-term rental

Time-consuming
See also: Fremont Basement
Moving
Pros:

Cons:

You may buy a home with unexpected issues

Changing school districts

Higher upfront cost

Start over with new home equity

Dealing with selling your existing home if you choose to do so
See also: What type of addition is best for your home?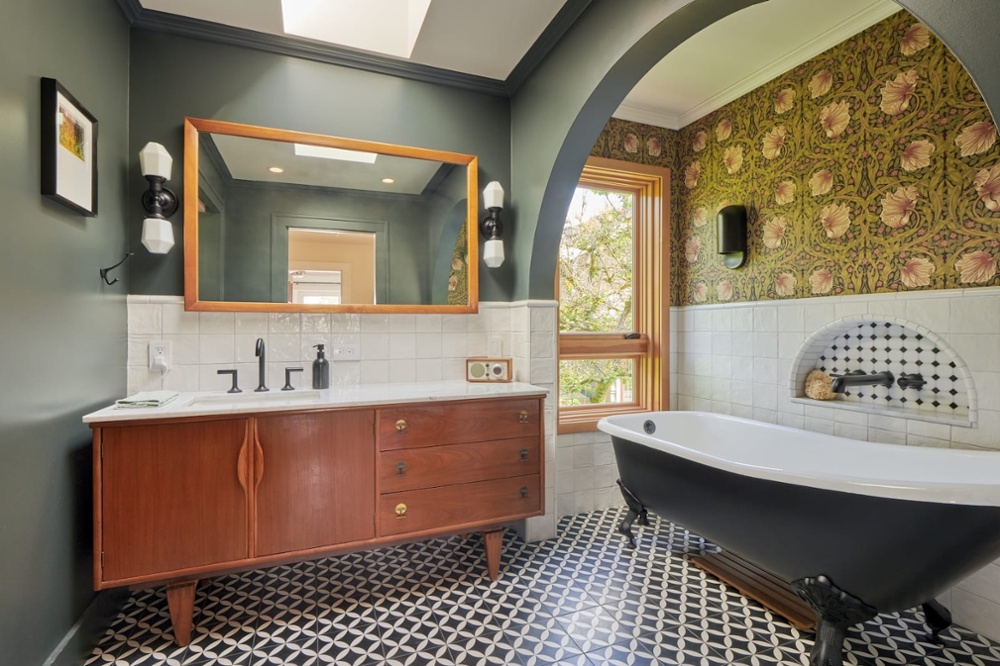 Not enough bathrooms
If you have a two or three-bedroom home then you probably only have one or one and a half bathrooms. Most older Seattle homes don't typically have what we would consider a primary suite too. What was considered a primary suite back in the early 1900s was just a bedroom that was slightly larger and had a little more closet space. These rooms didn't typically have an en-suite bathroom. Some four-square-style homes may not even have a bathroom on the main floor. This problem could be solved by adding a bathroom to a finished attic with a dormer addition, adding a bathroom to a basement that has the proper ceiling clearance, or through a primary suite addition in the form of a bump out.
Remodeling
Pros:

Bathroom projects don't typically last long in production

Increase property value

Save money if there is already plumbing in the area

Keep kids in the same school district

More bathroom space for a growing family

Stay in the same home and not have to move which can be a stressful life event with a large family and ever-changing housing market

Cons:
Moving
See also: Wallingford Dormer Addition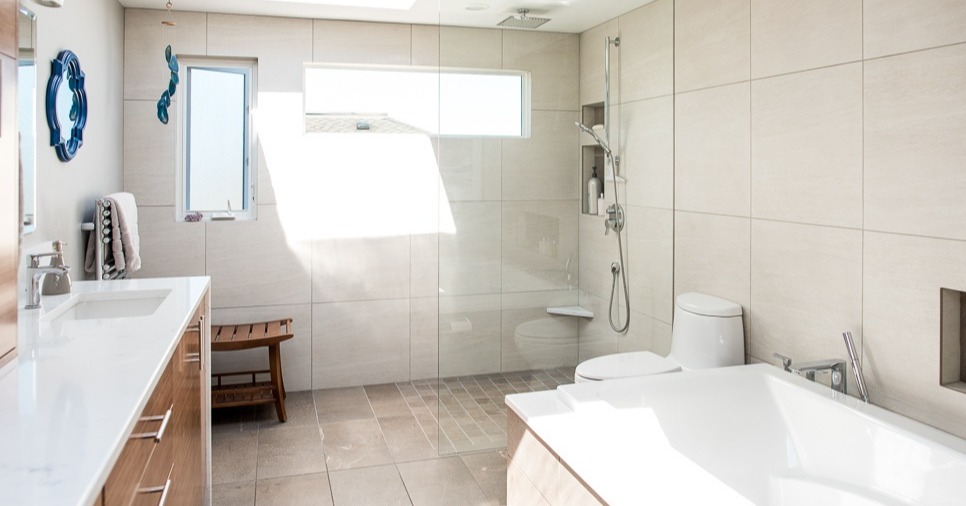 Aging in place
For a lot of folks planning on aging in place, you might actually have the opposite problem than what's been covered above. Often times older people want to avoid using stairs or having to take long trips across the home to get simple chores done. This is usually why families will have a remodeler come in and create a MIL space in a daylight basement. Some of our clients have even lifted their homes up to create a whole new first-floor apartment for their mom to stay in.
Remodeling
Pros:

Your new spaces will custom fit your physical needs

Stay in your current neighborhood

Avoid hidden costs from moving

Cons:

It may be difficult to live in a construction zone for several months if you have any serious health problems

You may have to stay in a rental or with family as your home undergoes renovations

If you live in a home with stairs there will be spaces that are inaccessible over time
Moving
Pros:

If you go from living in a two-story home to a single story their won't be any unused spaces and the entire home will be accessible

By not customizing your previous home for aging in place you will still retain the home equity you built over time

Cons:
See also: Mom moving in? 5 aging in place design tips.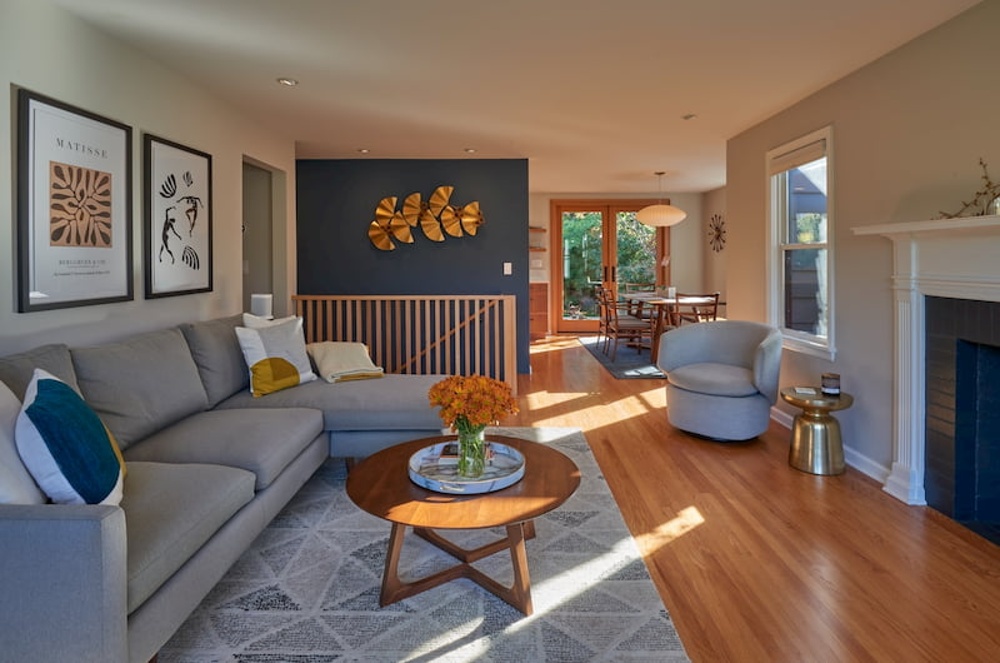 Home does not suit your style
This is a more difficult problem to work around. Depending on your style preference and how present the contrasting style is in your home you may lean more towards moving. You'll need to heavily consider your lifestyle and how much of the interior and exterior will need to change so that you can feel at peace and proud to show off your space to others. If you love modern architecture but purchased a Victorian home or inherited it from a family you may have to invest too much to remodel.
Remodeling
Pros:

If budget allows, you will end up with a home that perfectly fits your unique style

If you remodel the entire home the end result will be 100% cohesive

Your project may be completed before the time it would take you to find your ideal home and submit an offer that is accepted

You will have the chance to pick out each fixture and finish which will result in a design that is exactly what you want

Customizing your own home to fit your style will help you form an emotional attachment to your house resulting in your house feeling more like your forever home

Cons:
Moving
Pros:

Cons:

Many older homes have had small projects done over time and may not have a cohesive look

Many cohesive and heavily stylized homes that are in good condition can have a higher asking price

You may not find your dream home right away meaning you will be working with the ever-changing and chaotic real estate market
See also: Ballard Whole-house Remodel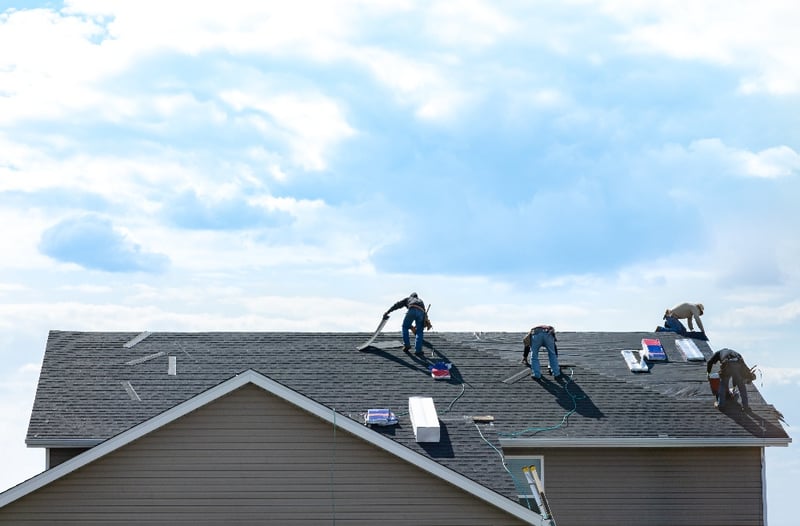 Home repairs are piling up
Unfortunately, as a homeowner, there will always be maintenance that needs to be done here and there around the house. Just when you finish one project, you see another thing that needs to be repaired or updated. For some people who lead busy lives, home maintenance and repairs can build up over time, and before you know it, you have 100k in maintenance that needs to be taken care of. You might be so overwhelmed that you think it may be better to just move into a new home with fewer problems. Experienced homeowners know that every home out there comes with its own problems so you may just be exchanging one problem for a different problem.
Remodeling
Pros:

Avoid jumping into a new house with different and unknown problems

Depending on the extent of repairs/updates needing to be made remodeling will make more financial sense

Home repair projects typically don't last very long in production and can be done while you are away from home on vacation

By improving the condition of your home you could raise the asking price if you sell in the future

By fixing your existing issues you may come across other issues you did not know about, giving you the opportunity to fix them before they had gotten out of hand

You will gain a new sense of comfort knowing you are now living in a safe and up-to-date home

Cons:

Some damage repairs may come with unforeseen circumstances when your remodeling team begins their work which might require more money than you had budgeted

Unforeseen circumstances can make any remodeling project feel like the most stressful life event
Moving
Pros:

Avoid any potentially stressful remodeling projects

Unlike remodeling, you won't need a home equity loan to fund your move if you sell your current home

Cons:

Having to adjust to living in a new location

Closing costs may be equivalent to repairing your current home then you will also need to do minor repairs to any older home you purchase
See also: Home interior maintenance checklist
Reviewing the pros and cons of home renovations
After reviewing our list above of all the negative aspects and benefits of remodeling compared to moving the decision will hopefully become more clear. We encourage you to make your own list of pros and cons that a customized to your unique family situation. If you decided that remodeling is the best option for the changes you have in mind then please don't hesitate to reach out to us to discuss your remodeling goals. Our client development specialist can help you better understand if your projects are feasible and if we are fit to meet your remodeling needs.